---
iPhone Shaped Pocket Magnifying glass with 4 LED Light
#ED6
iPhone shaped LED magnifier are with 4 LED lights as handheld LED magnifier. Besides, the color of plastic frame can be customized. Rectangular handheld magnifier can also be a handy pocket LED magnifier. Ideal for all reading materials or viewing all small objects. E-Tay's first order of this iPhone shaped LED lighted magnifier was mass produced in May, 2012.
3x/5x pocket magnifier
iPhone Shaped Pocket size Magnifying glass with 4 LED Light has Bifocal lens design & 4 ultra LED lights
iPhone Shaped Pocket Magnifying glass with 4 LED Light is a lightweight handheld quality magnifying glass with bright light. Durable, pocket sized, easy to carry, and can be put into shirt pocket or purse.
3x, 5x optical grade scratch resistant acrylic lenses of pocket magnifying glass are the perfect amplification for those who just use an extra set of readers for smaller and hard to read print.4 energy efficient led lights bright enough for reading in dime condition, providing a comfotable reading experience.
Custom service for iPhone Shaped Pocket Magnifying glass with 4 LED Light
Pocket Magnifier Glass light is best choice for Reading, Coins, Stamps, Jewelry Appraisal, Inspection, Low Vision, Crafts, Hobby and Tasks. We offer customized logo/packing box service with low MOQ for lighted rectangular magnifier to make your unique magnifier products. OEM project are most welcome. Please contact us more details. iPhone Shaped Pocket Magnifying glass with 4 LED Lights is used to be promotional giveaway gifts.
Specification
Item number: #ED6
MOQ: 1,000pcs
Magnification: 3X / 5X
Size: 114mm x 57mm
Lens Size: 51mm x 76mm
Colors: Black, Custom
LED Lights: 4 LED Lights
Button Batteries (included): LR1130 x 4pcs
Packing: Paper box
Terms of payment: Paypal, TT, Western union, L/C, D/P
On October 4, 2011, iPhone 4S was announced. Its media coverage was accompanied by news of the death of former Apple CEO and co-founder Steve Jobs on the following day. This iPhone was named "4S" where "S" stood for Siri, an iPhone 4S-exclusive intelligent personal assistant that was later included in future generations of mobile Apple products. That was a great success and caused another rising for iPhone.
Paying tribute to Steve Jobs, we were inspired to develop an intelligent magnifier making people read comfortably with its built-in LED lights and high clarity bifocal lens in the beginning of 2012 so that people can read anytime and anywhere.
Why choose E-Tay's rectangular lens?
1.Double viewing area. 2.increasing usable workplace. 3.Suitable for viewing area your smartphones and tablets.
E-Tay's iPhone Shaped LED Lighted Magnifier
iPhone Shaped LED Lighted Magnifier are made of high quality acrylic material(1.100%Virglin Raw Material. 2.100% Clarity.)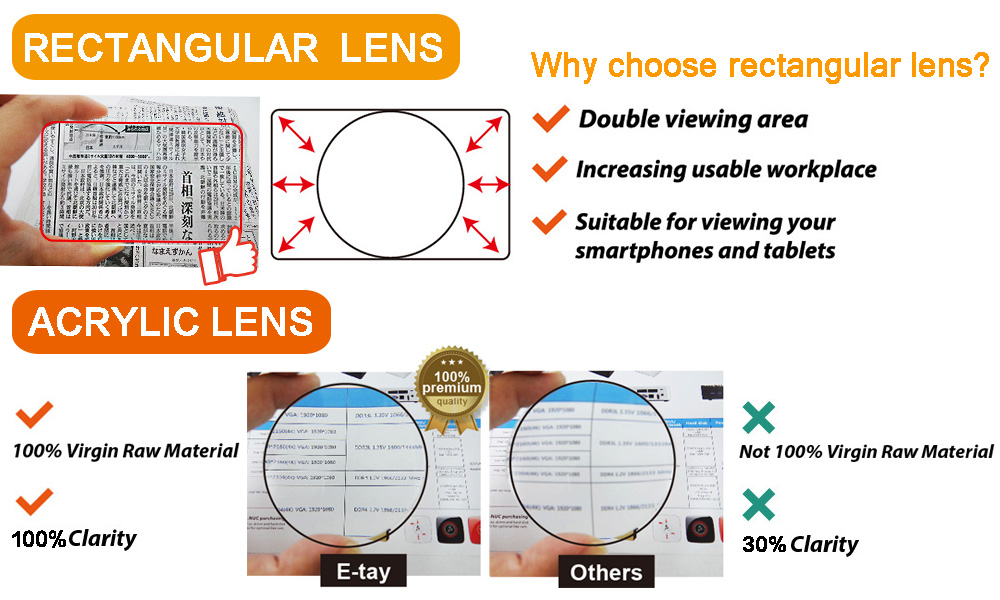 Related Products

#ED9

---

Acrylic LED lighted pocket magnifier with 4 bulit-in LED illumination which has 2x/4x bifocal lens. Lighted LED magnifier is good for reading small print and viewing small object. Illuminated LED magnifier is portable and same size as smart phone. E-Tay manufacturer for lighted LED magnifiers over 20 years. E-tay's products like LED handheld magnifier, LED book reading magnifier, headband magnifier with LED light, stand magnifying glass with LED light, etc.

---

---

Movies

Gallery